Lens units / Optical modules
Nalux provides not only optical elements such as lenses and mirrors but also lens units and optical modules composed of multiple optical elements, light source and electronic components including image sensors. We have implemented various assembly automation, such as passive alignment utilizing mechanical accuracy of the elements and also active alignment to perform optical adjustment monitoring optical functions.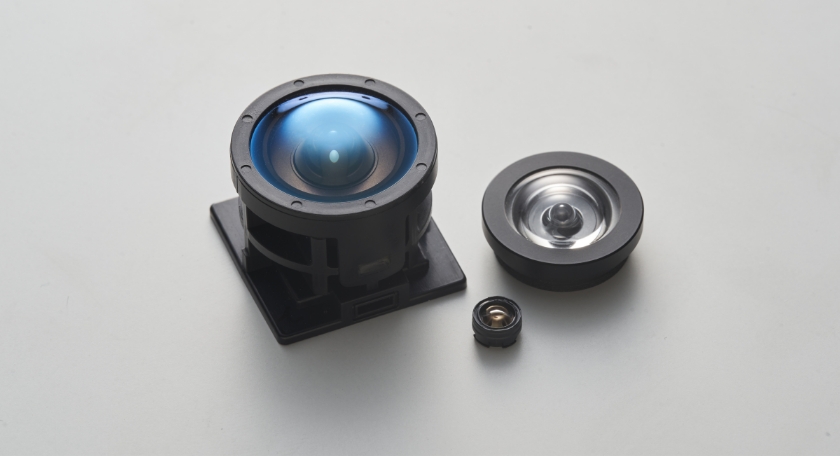 Features of Nalux Lens Units and Optical Modules
Automatic assembly using assembly equipment:
Optimum product and process designs through one-stop service from optical design to production
Quality assurance by self-developed optical function evaluation equipment
Product Examples
Lens Unit for Endoscope
This is a small and high-quality lens unit adopting aspherical plastic lenses. Compared to conventional glass lens units, plastic lens units are superior in mass-productivity and thus suitable for a single-use disposable application.
It is ideally suited not only for small diamter endoscopes in medical and industrial use but also for integration with therapeutic instruments intended to observe an area of the body treated and other industrial equipment. We can also offer camera modules assembled with sensors and illumination (FISCam) and glass lens units.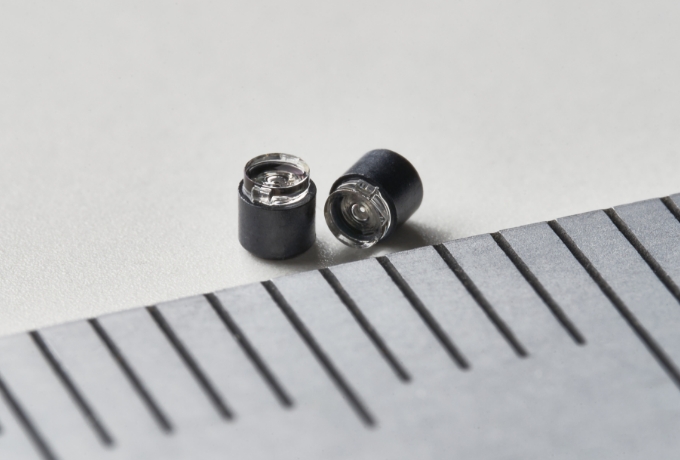 Design Specifications
Material
Plastic
Lens diameter
φ1.3 mm
Unit overall size
φ1.3 mm × 1.37 mm
FOV (diagonal)
120°
F-number
6
Focal length
0.570 mm
Object distance
3-200 mm
MTF@140Lp/mm
Image circle
Center > 40%
Periphery (image height 70%) > 35%
φ1.0 mm
Operation temperature
+12℃ ~ +40℃
Application Examples
Medical and industrial endoscopes
Integrating with a therapeutic device for monitoring conditions during treatment and other purposes
Observing the inside of a screw hole
Visual inspection and quality control of inside surface of a small diameter pipe
Image Examples
Image sensor: Omnivision CMOS Sensor OV6946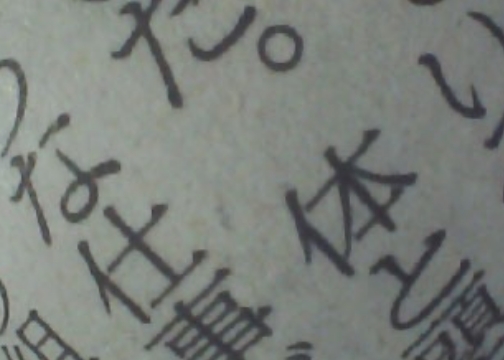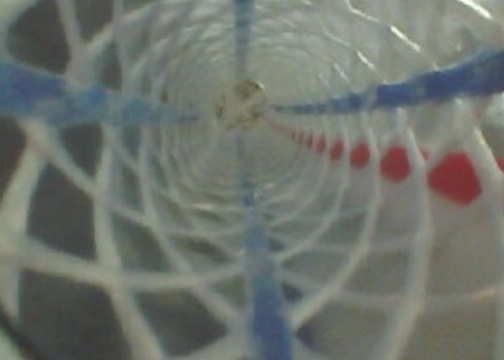 Reflective Optical Unit
In a general optical system, a lens needs to be made from material with light transmission properties since light passes through a lens in the system. In the visible region, transparent materials such as plastic, glass and fused silica are used. However, in the far-infrared region, these materials do not transmit light and thus, specialized materials, such as germanium and chalcogenide which transmit far-infrared rays, are used.
In contrast, the reflective optical system only employs reflection on the material surfaces and thus it does not matter the light transparency of the material. Taking a look at coatings, metal coatings particularly aluminum and gold used in the visible to near-infrared region still have high reflectance in the far-infrared region. For this reason, applying a metal film coating on a plastic surface has enabled us to produce mirrors which have uniform and high reflectance from the visible to the far-infrared region.
For far-infrared application, Nalux offers a reflective optical unit having a plastic mirror with a metal coating. We have succeeded in developing high-quality reflective optical units by making full use of technologies of designing and producing free-form surface optics, which Nalux has been accumulating for many years through satisfying various requirements from customers for f-theta lenses used in laser beam printers (Japan Patent No. 4423380 and 4947563).
Another advantage of the reflective optical system is that chromatic aberration does not occur in the system. In this respect, our reflective optical units are ideal not only for taking a far-infrared image but also other applications such as analysis utilizing light in a wide range from visible to far-infrared.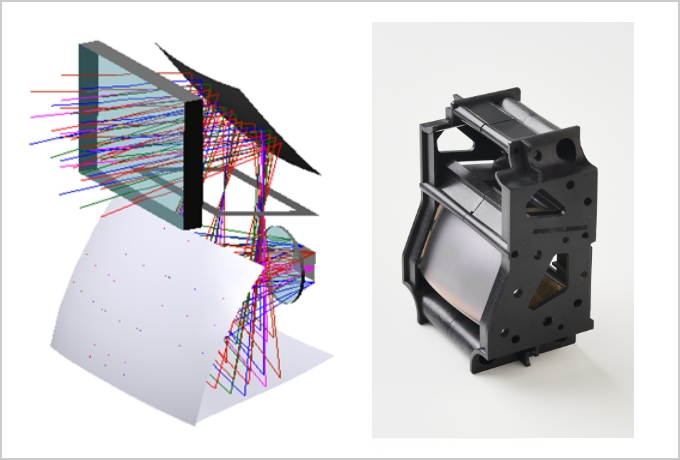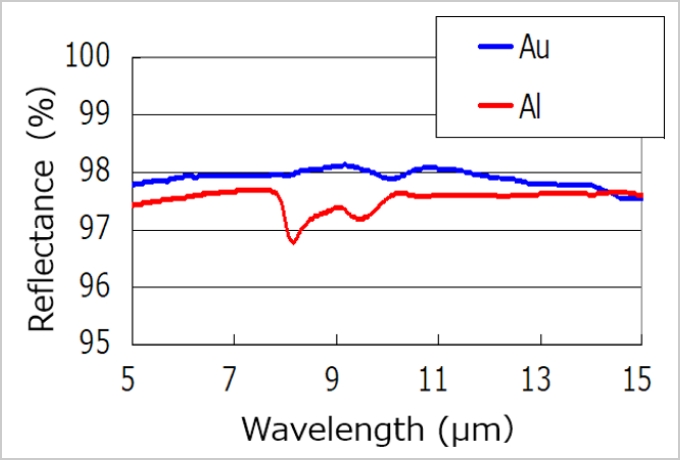 Key Features
Contributes to reducing cost by massproducible injection molding .
Stable material availability as no special material such as Ge is used.
Lightweight because of all plastic components.
No absorption band, Low wavelength dependence, high reflectivity, high light usage efficiency Optics.
Usable in visible, near-infrared to terahertz region as well as in far-infrared region.
No chromatic aberration because of reflective optics.
Image Examples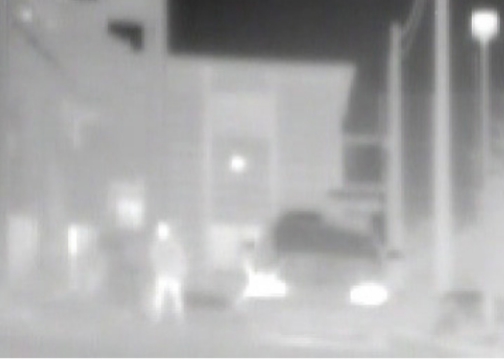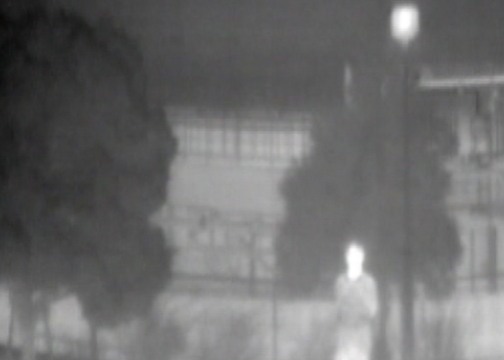 FISBA READYBeam™
The FISBA READYBeam™ is a compact single-mode, multi-color laser light source module with an embedded power supply and thermal control system. Four types of wavelength combinations are available to select a best-fit combination of wavelengths for your application. Up to 40mW of high-quality beam is delivered through single-mode fiber. Output of each channel is able to be set individually.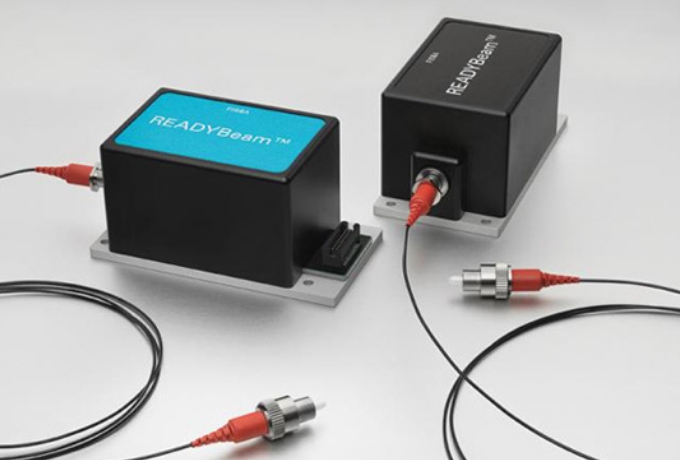 Key Features
Compact and all-in-one light source module.
Integrated with power supply and thermal controller.
Any color is selectable by controlling output of each laser diode.
Capable of modulating by digital or analog external signals.
Applicatio Examples
Illumination for display application.
Flow Cytometry.
Excitation light source for analytical instruments and medical examination instruments.
Specialized medical illumination including endoscope illumination.
Photo dynamic therapy and photothermal therapy in ophthalmology, dentistry, and veterinary medicine.
Illumination for industrial endoscope.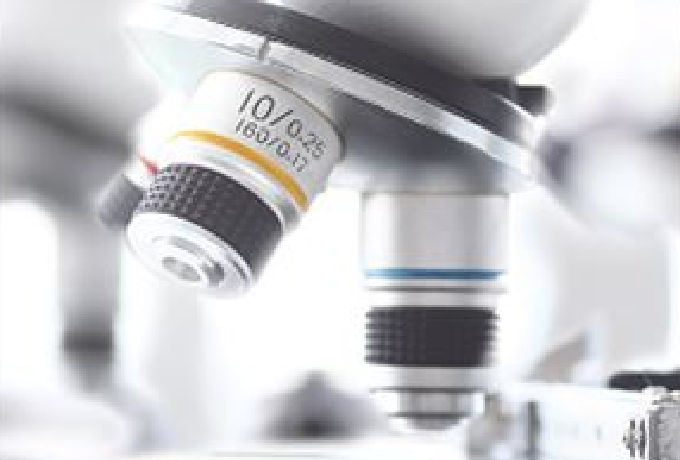 Specifications
Size
77 mm x 40 mm x 37 mm
Wavelength
bio1:405 nm / 488 nm / 638 nm
bio2:488 nm / 520 nm / 638 nm
ind1:450 nm / 520 nm / 660 nm
Ind2:450 nm / 520 nm / 638 nm
Output power range
>30 mW per wavelength
Fiber connector
APC
Fiber type
single-mode (Polarization Maintaining)
* These are the products of FISBA AG, an alliance company with Nalux.
FISBA RGBeam™
The FISBA RGBeam™ is a platform for customizing compact laser light source. Custom laser modules are available by adapting the structure including LD in response to application and request. Selection ranges from single-mode optical fiber (SM) to free-space propagations (FS) and multi-mode optical fiber (MM). We are very happy to receive your inquiry from widely varied fields ranging from life science and industry to entertainment. Feel free to contact us if you look for a solution.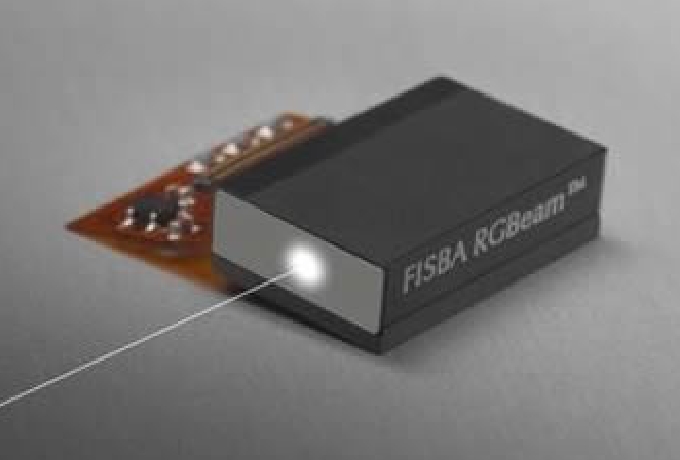 Example Applications
Flow Cytometry
Automatic inspection and screening
Confocal microscope
Displays and projections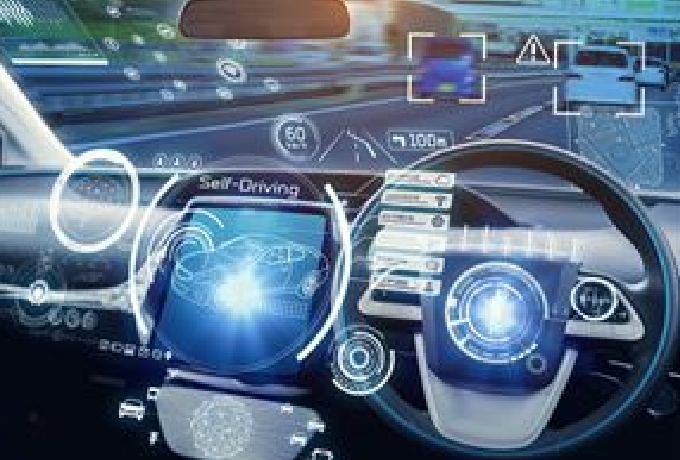 仕様
| | |
| --- | --- |
| Size (SM) | 30 mm x 15.5 mm x 9 mm |
| Size (FS) | 22.5 mm x 13.5 mm x 9 mm |
| Wavelengths | UV – NIR (FS) / VIS (SM) |
| Output power ranges | mW |
| Multi-mode fibers | NA 0.12 / 0,22 / 0.39 / 0.5 |
| Single-mode fiber | NA 0.12 |
* These are the products of FISBA AG, an alliance company with Nalux.