For visitors: Connecting Technology
Nalux's growth engine consists of 4 core technologies as following, "Optical Technology" "Ultimate Technology" "Production Technology" and "Connecting Technology". The fourth core technology of Connecting Technology is to connect the first three core technologies and to connect different data between processes and then utilize those data, information and technologies each other.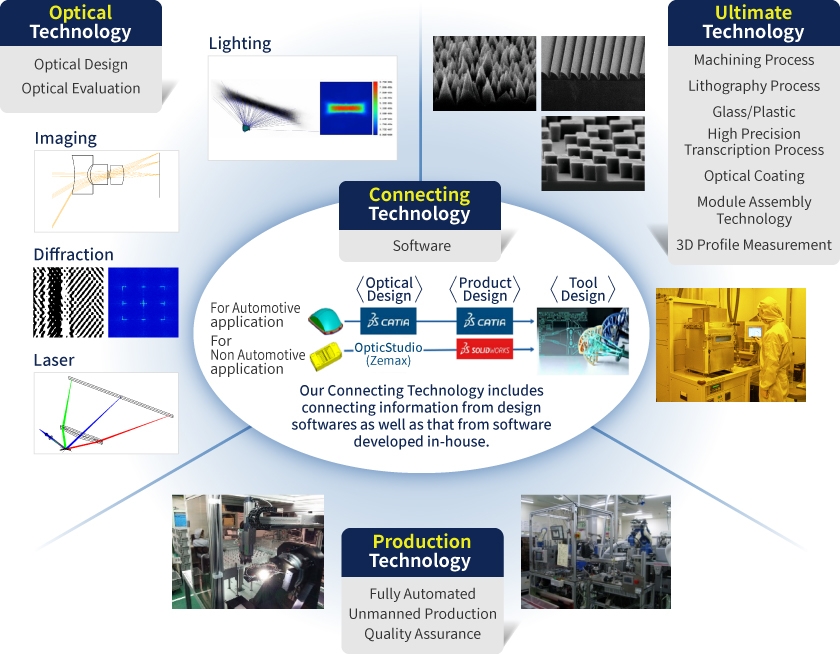 Nalux has "Turn Key" solution for optics from "Optical Design", "Tool Processing", "Molding", "Assenbly" to "Quality Assurance". Our experiences and expertise cumulated for long period of time are our core competency. These experiences and expertise contributes to our "Front Loading" such as product design well considered manufacturing perspective. Also, we connect tooling, injection molding machines, peripheral apparatus, evaluation and inspection equipment in our network and manage all information obtained from our production line in real time. We are targeting zero defect, fully automated unmanned produciton through our efforts by applying data science technology which enables to provide feedback result screened from such a huge daily generated data to each production process equipment for optimization of molding conditions. We are also trying to improve our technology day after day by feedbacking such information to our design and tooling process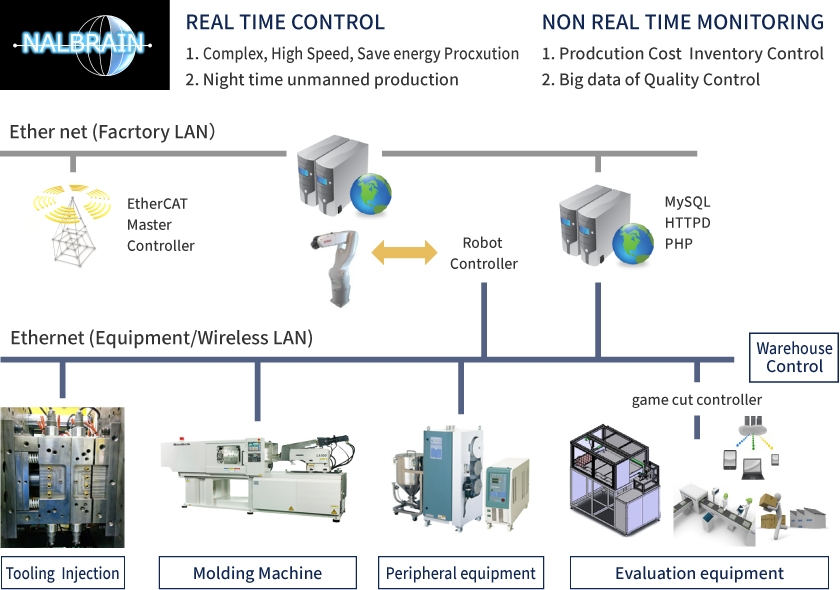 Naluix is contructing "NALBRAIN" system, fully utilizing data science in order to share and control these informaiton.